Well, our house isn't finished yet but we have had to make quite a few big decisions in the last few weeks. It is easy to make one decision at a time but so hard to envision the big picture. Here are a few things we have chosen for our Tiny House and when it's finished we will see if it all comes together!!
Floors: 
We went with this 7mm Driftwood Hickory Engineered Vinyl Plank. It is waterproof and is protected against scratches, dents, and stains which was really important to use because of our Kevin and Mishka.
We love the authentic wood look with the grey-ish tints that it has!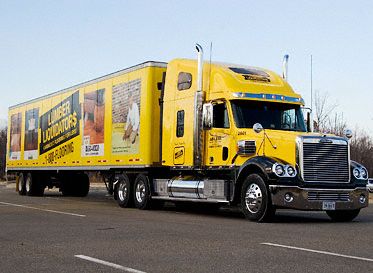 Countertops: 
We chose this beautiful white countertop called Pearl Jasmine Quartz!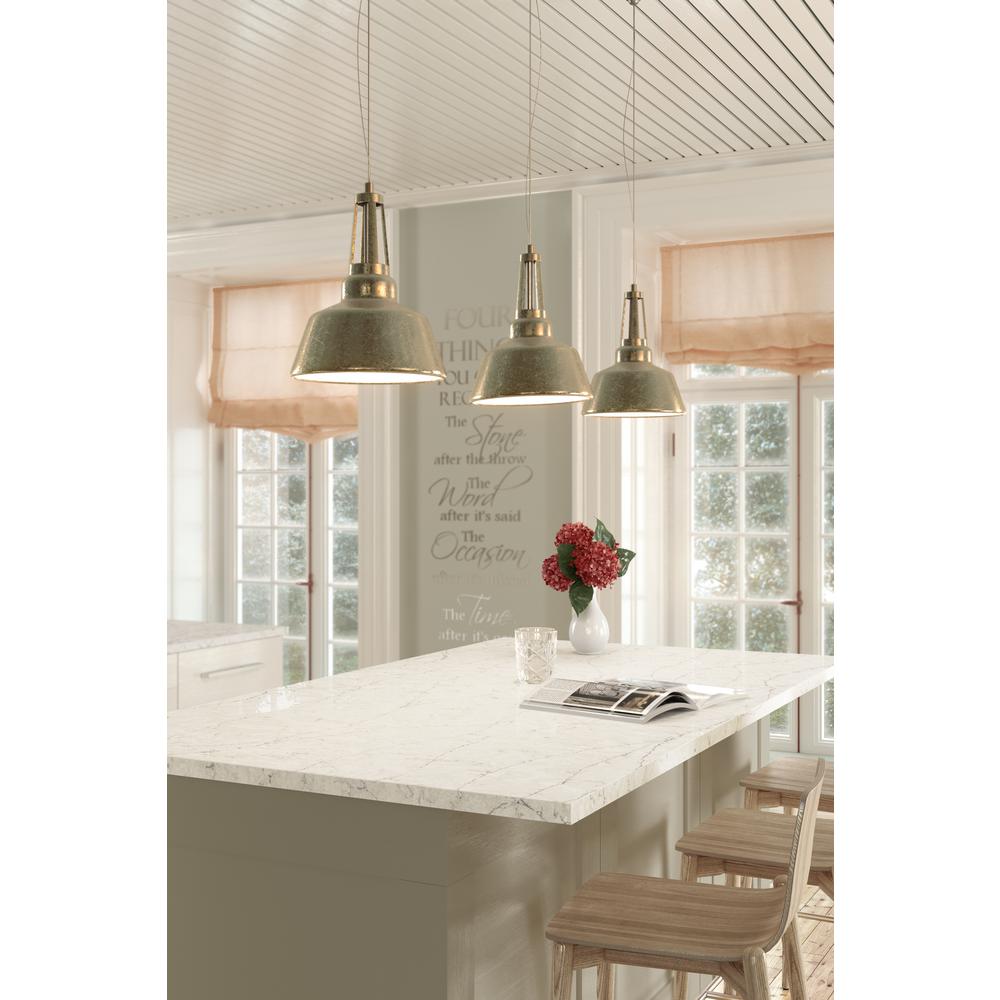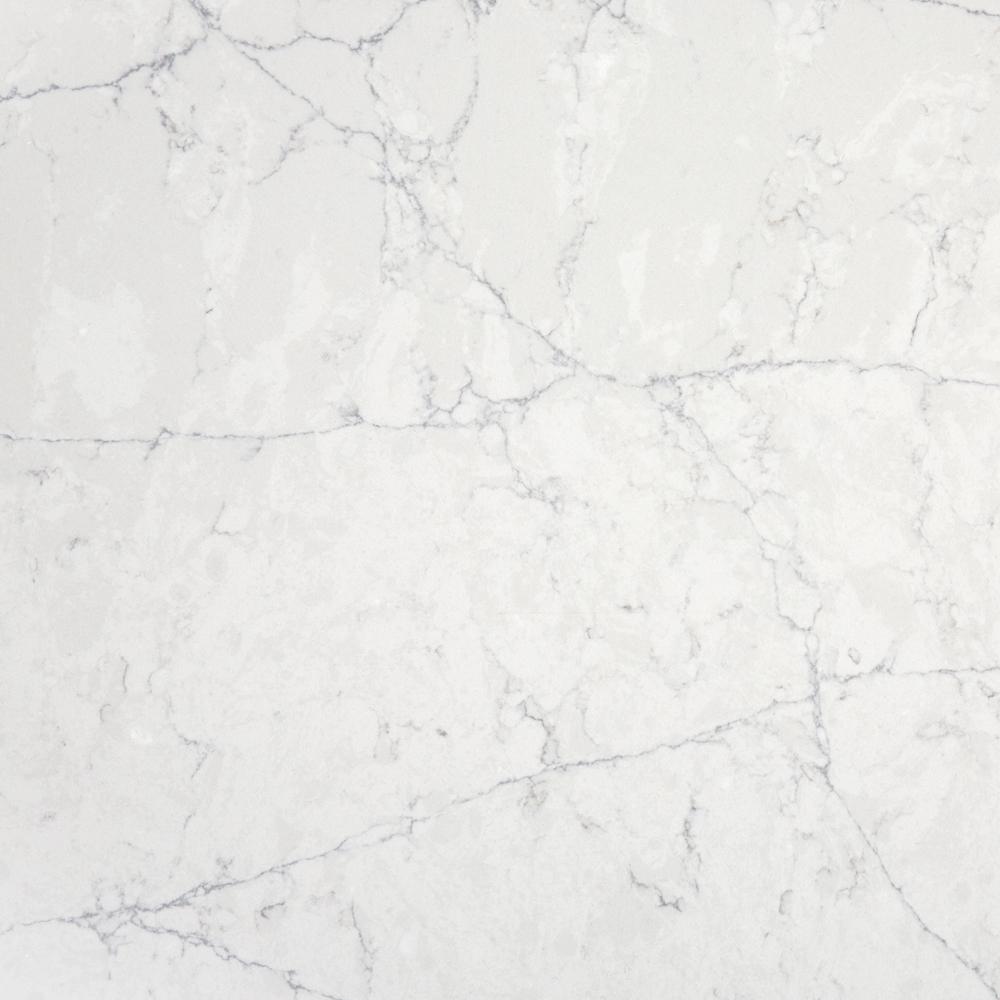 Kitchen Sink and Kitchen Backsplash: 
I am SO excited for our 30″ farmhouse sink!
Our Kitchen backsplash was going to be this funky geometrical tile at first but then we fell in love with the countertops and new that the two would be too busy next to each other. We have chosen a very simple, basic, modern white subway tile.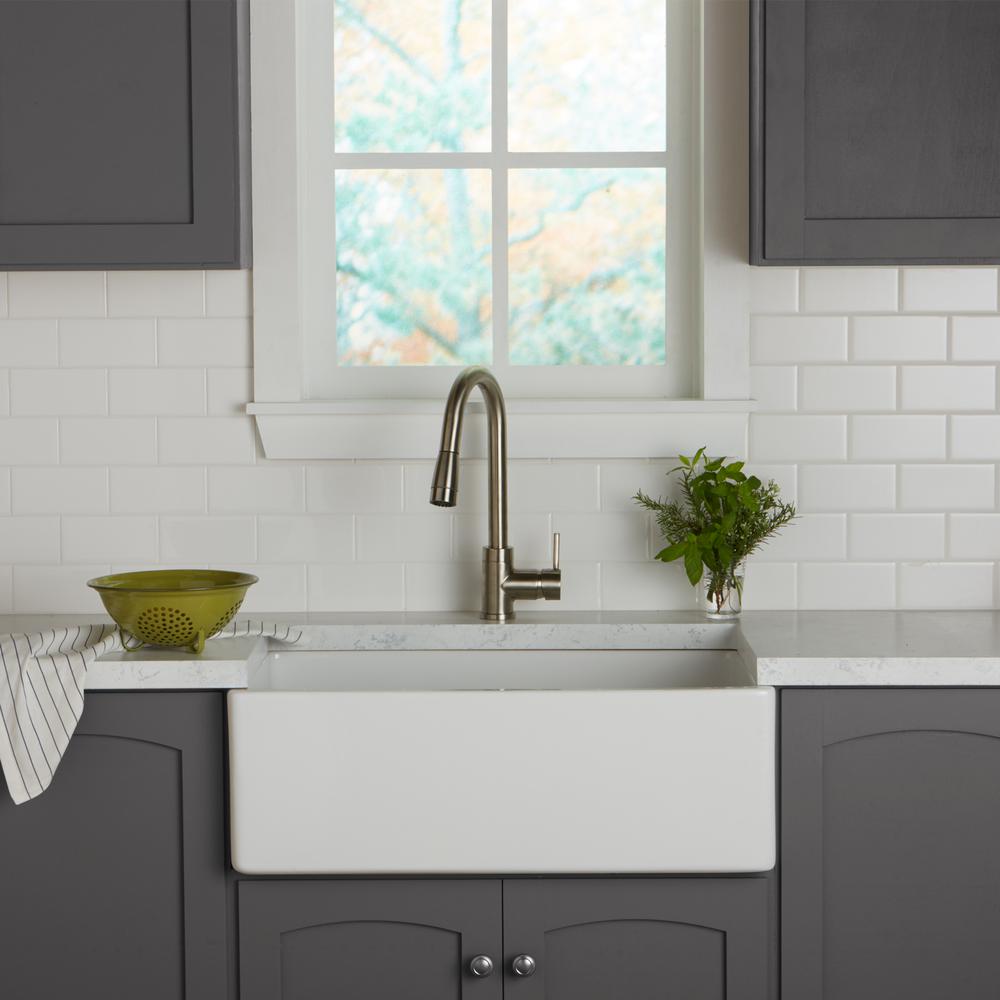 (We will have white cabinets)
Appliances: 
We went with this 30 inch GE gas range with a matching hood and this Summit 28 inch bottom freezer refrigerator.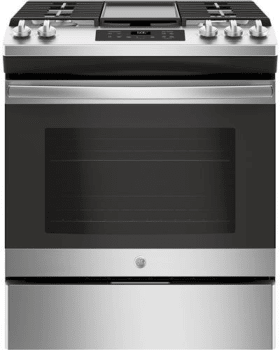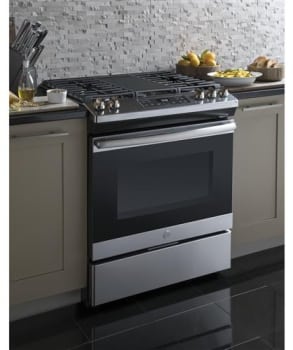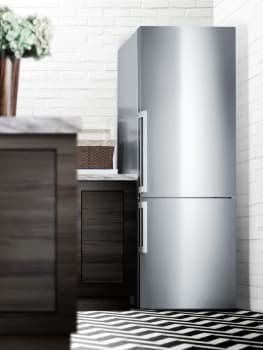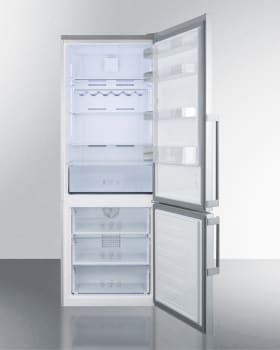 Ceiling Fan:
Our fan will be in the center of the gable ceiling in between the kitchen and the living room. We went with this fan because 1) we liked how it looked and 2) it is an LED smart fan/light. This means we will be able to control the fan with our phones or through our voices using Alexa.
Kade is going to be writing a post soon about how our house is going to be a pretty smart Tiny Home.

Bathtub:
The Classic Delta 400. Is it just me, or is that a super intense name for a bathtub?
And yes, I went to home depot and tested out all the tubs. It was a huge debate whether we make the house long enough to include a bathtub and since we are choosing to have a bathtub I want it to be the right one.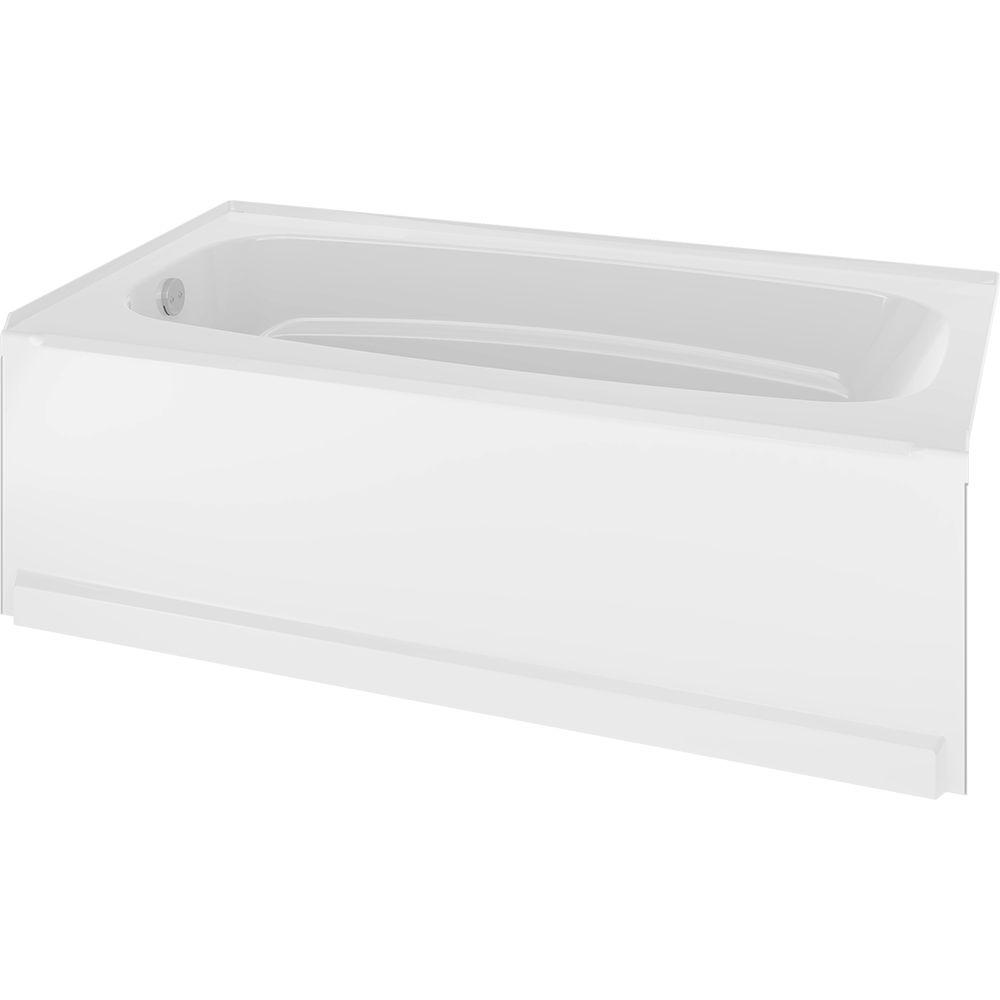 Bathtub Tile:
We wanted the bathroom and kitchen to flow nicely with one another so we decided to also use the Jasmine Pearl Quartz in the bathroom for the countertop. We are however mixing up the tile and the tub will be wrapped with a very similar tile to the kitchen backsplash, just larger.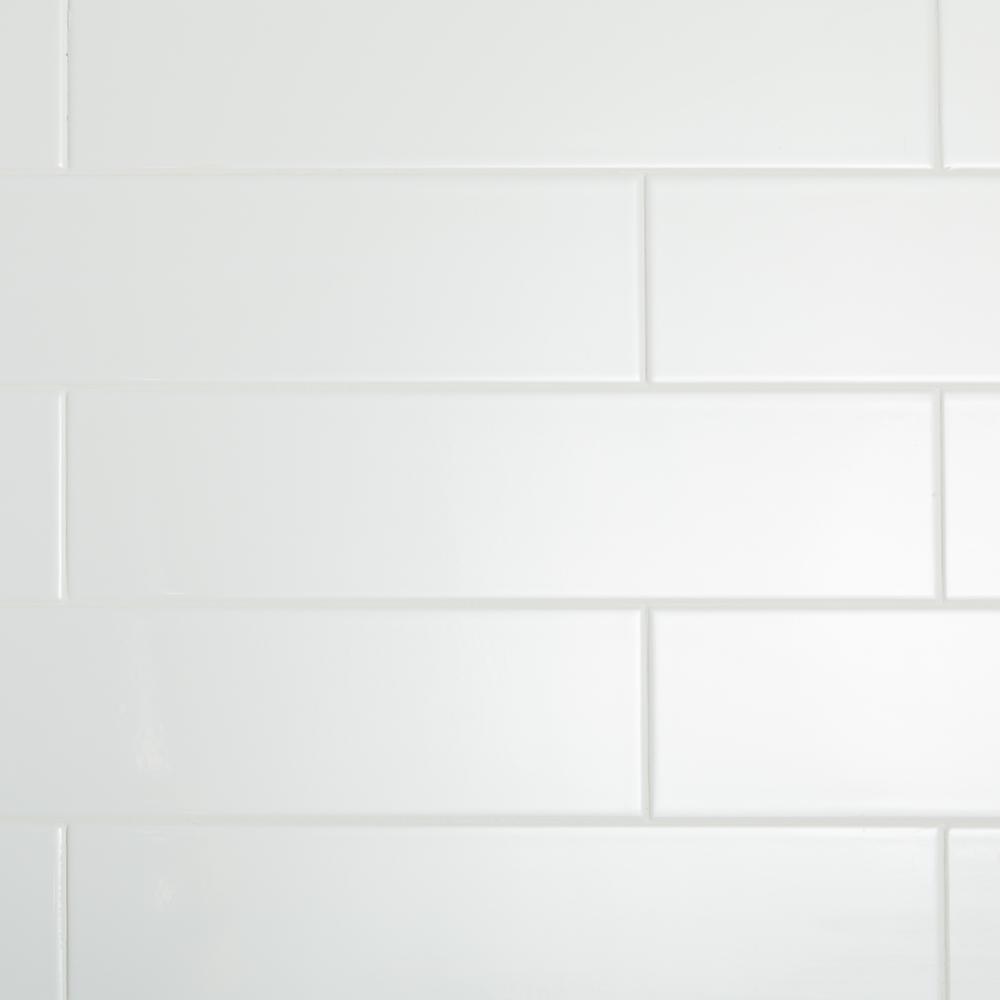 This process has been hard. It is really important to Kade and I that we both were 100% okay with every decision. This meant A LOT of communication, disagreement & honesty. Sometimes we had to take a step back and re-evaluate a decision later or just ask a third-party opinion.
Another thing that went into this decision making was communication with our builder. Since we are not close, sometimes decision making would be rushed because we would have to put the build on hold if we took too long. Kade and I both work full-time jobs so sometimes it was hard to find time to go look at things in person or sit down and make decisions together.
And finally, though we want our home to be our style and represent us (which I feel like it is going too) we are also incorporating re-sale value into every decision we make. For example, we were going to have no outlets in the loft next to the bed. We feel like the loft will be for sleeping and that it will help us disconnect from our electronics if we just don't have outlets up there but we started thinking about it and if we ever sell the Tiny House, other people are going to want outlets in the loft.